Our Products - Stilo Helmets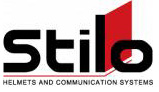 -------------------------------------------------------

New WRC 8860 Des
£POA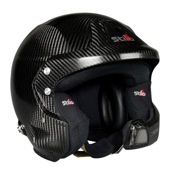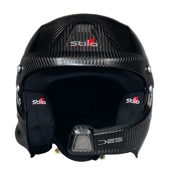 Stilo are delighted about the new WRC 8860 Des rally helmet as it is the first open faced helmet to have passed the incredibly tough FIA 8860-2004 standard, this standard originally set for Formula 1 but is now required in all FIA World Championships and followed by many other formulas. No other manufacturer has managed to get their helmet through this test which is testimony to the Stilo design and build quality!!

While it needs to be incredibly strong it also has to be within certain weight limits!! The small shell version in the extra small to medium size weight in at 1390g with the large shell of the large and extra large at 1440g with HANS posts. These weights may vary between plus or minus 30g. Coming in a carbon finish the helmet is made from only the very best carbon, and unlike the other helmets in our range the 8860 versions are solid carbon for strength and weight. The new WRC 8860 Des helmet is also the first helmet to have added protection with EPS cheek pads giving the user extra protection to the sides of the face. The new helmet also has a slightly larger fit for the Extra Large size which was an issue for some on the original WRC helmet. The helmet comes fitted with Stilo's renowned WRC electronics with padded earmuffs, the electronics are now easily removed with a lightweight alloy retaining nut thus allowing you to purchase a set of spare helmet electronics in place of purchasing two helmets. The integrated communication port has been moved slightly forward in this model allowing easier access while connecting the intercom and more clearance from the fitted HANS post.
The helmet comes as standard with fitted HANS posts.

FIA 8860-2004 Homologated

-------------------------------------------------------

NB: pictures are an illustration only.