Our Products - Compomotive Wheels



-------------------------------------------------------

Motorsport
We only stock COMPOMOTIVE wheels and ancillaries. If the style, model, colour or offset is not listed, please contact us and we shall endeavour to obtain availability and a quotation accordingly. All wheels, unless stated otherwise, are standard silver finish. Wheel prices do not include fixing bolts or nuts unless stated.
All ML, MO, TH, TH2, TH3 and PD motorsport prices are for standard finish of white or silver. All motorsport wheels are fitted with 60 degree taper seat steel insets unless specifically ordered otherwise.
PD motorsport wheels for Landrover fitment have 80 degree taper seat inserts to suit O.E. Landrover steel nuts.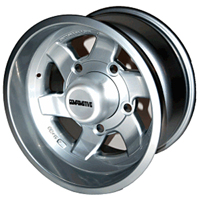 -------------------------------------------------------

NB: pictures are an illustration only.